Shannon Hurley
Call for Remixes: Shannon Hurley
In order to move into the future, artists need to be willing to take some risks, and maybe that doesn't feel right for everyone, but it felt right for me. I don't feel like I am giving up artistic control.

- Shannon Hurley

I actually feel empowered, because ccMixter is a way to get my music out there.




Attention remixers!

Shannon Hurley is looking for remixes to release on her next album, a remix compilation companion to her full length debut " Ready to Wake Up" which is receiving airplay on Indie 103.1FM and XM Radio. She has already posted the stems and a cappellas to many of her tracks from the album here at ccMixter and will continue to do so. Shannon is an active member of ccMixter and will be watching for, listening to and reviewing the remixes that are posted here in order to pick the ones that will be included in the remix compilation.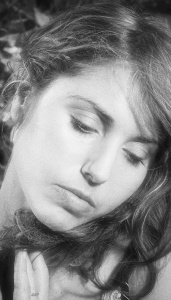 There is no submission deadline so post your remixes early and often. Instead, Shannon will picking the tracks with the same careful pace and philosophy she used with the "Ready" album: "The reason it took so long to release a full length, quite honestly, is because I wanted to wait until I had a good enough collection of songs to make it worth the listener's while."




About Shannon



Recently named one of Rolling Stone's top 25 artists on MySpace, singer-songwriter Shannon Hurley is making good on their word.

This Indiana-born musician has been playing music all her life, being brought up in a family of singers. Picking up piano at age 8, she then moved on to trombone. She graduated with a music degree from University of Colorado at Boulder. She became enamored with songwriting after working behind the scenes watching Julian Lennon, Willie Nelson, Bonnie Raitt, and Rufus Wainright.

She studied with Patrick Leonard (hit songwriter for Madonna) and moved to Los Angeles is 2001 where she is a sought-after session musician and toured with Universal Motown artist Brie Larson. This has given her the opportunity to open for Jesse McCartney, Gwen Stefani, Gavin DeGraw and The Black-Eyed Peas whose backing band, Bucky Jonson, is also featured here at ccMixter. She was recently commissioned to write a song for the Getty Center exhibit,

Read Shannon's own thoughts on remixing, music, ccMixter and what kind of mixes she'll be looking for in her

Artist Spotlight: Shannon Hurley



Download the Sources



Besides the MP3 files below, Shannon has started uploading uncompressed audio sources to the archive.org. You can download them clicking on this search link.





All of Shannon's music here is licensed under a Creative Commons Attribution-NonCommercial 3.0