OLPC Berklee Sample Pool
One Laptop Per Child / Berklee Sample Pool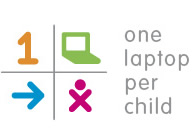 Over 8.5GB of FREE Samples from the One Laptop Per Child and Berklee School of Music.

Sound Effects, Loops, Grooves, Drums, Voices and Instruments – for The Children of the World. This huge and continuously expanding collection of new and original samples have been donated to Dr. Richard Boulanger @ cSounds.com specifically to support the OLPC developers, students and XO users. They are free and will be available under a CC-BY license for downloading and use in your music and activities. Each of the 6500+ samples is 16-bit, WAV, Mono, normalized to -3dB, and provided at 3 sample rates - 44.1K, 22.5K and 16K.



When uploading your remix using these samples here at ccMixter: select 'OLPC / Berklee' and use the sources search to attribute your remix.





More information and direct links can be found on the OLPC Wiki including the Berklee Sampling Archive.

The majority of the samples (80%) can be downloaded via a single torrent, however several of the packs are broken out and can be downloaded from these links at archive.org:

Akito Van Troyer
Andres Cabrera
Andrew Sorkin
Anthony Kozar
"BT" aka Brian Transeau
Chen Sokolovsky
Colman O'Reilly
Dave Phillips
David Cronkite
Diane Douglas
Elaine Walker
Dr.B. - Philip
Dr.B. - Marion Ave
Dr.B. - Aruba
Dr.B. - Colette
TamTam Drum Kits
Dr. B's Berklee Selected
Eshan Khadaroo
Flavio Gaete
Flavio & Tony
Gabriel Pulido
Gregory Tripi
Jacob Joaquin
Jay Leboeuf
Jen Luc Cohen
Joo Won Park
Jonathan Bailey
Jonathan Hakakian
John ffitch
Jeremy Zuckerman
Keith McMillen
Lisa Lim
Lou Cohen
Mark Dorflinger
Matt Lange
Matthew Davidson
Michael Bechard
Michael Bierylo
Mihir Sarkar
Mike DiMattia
Nils Van Ottorloo
Nimalan Yoganatha
Peiman Khosravi
Prent Rodgers
Risto Holopainen
Rommel Molina
Sandro Rebel
Stephen MacLean
Tim Mortimer
Trevor Bresaw